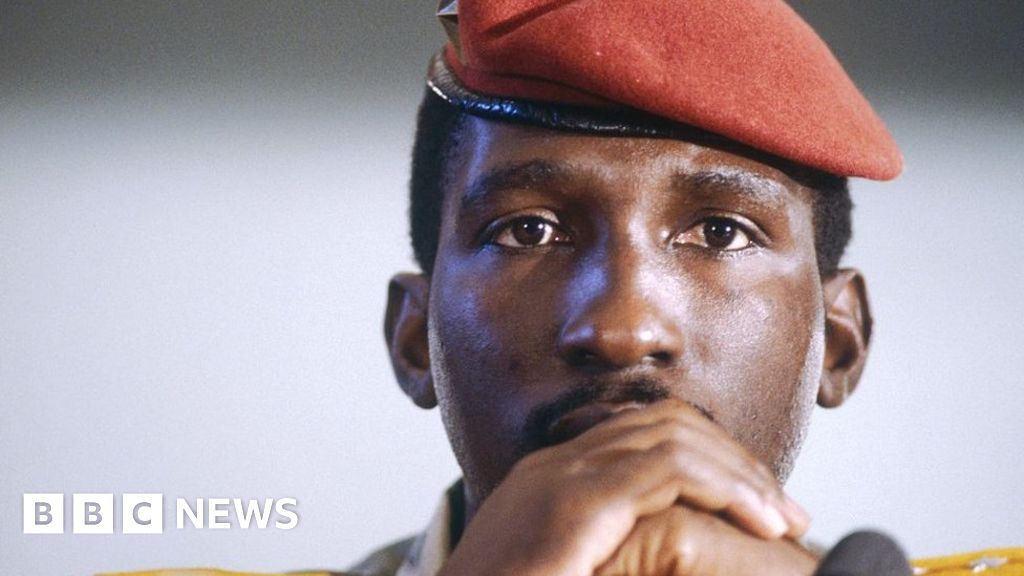 Thomas Sankara trial in Burkina Faso: Who killed 'Africa's Che Guevara'?
By Jewel Kiriungi
BBC News, Ouagadougou
Thirty-four years, almost to the day, since the shocking killing of Burkina Faso's then President, Thomas Sankara, 14 men are going on trial, accused of complicity in the murder of the man known as "Africa's Che Guevara".
The charismatic Pan-Africanist was shot dead aged 37 by soldiers during a coup on 15 October 1987, which saw his close friend, Blaise Compaoré, come to power.