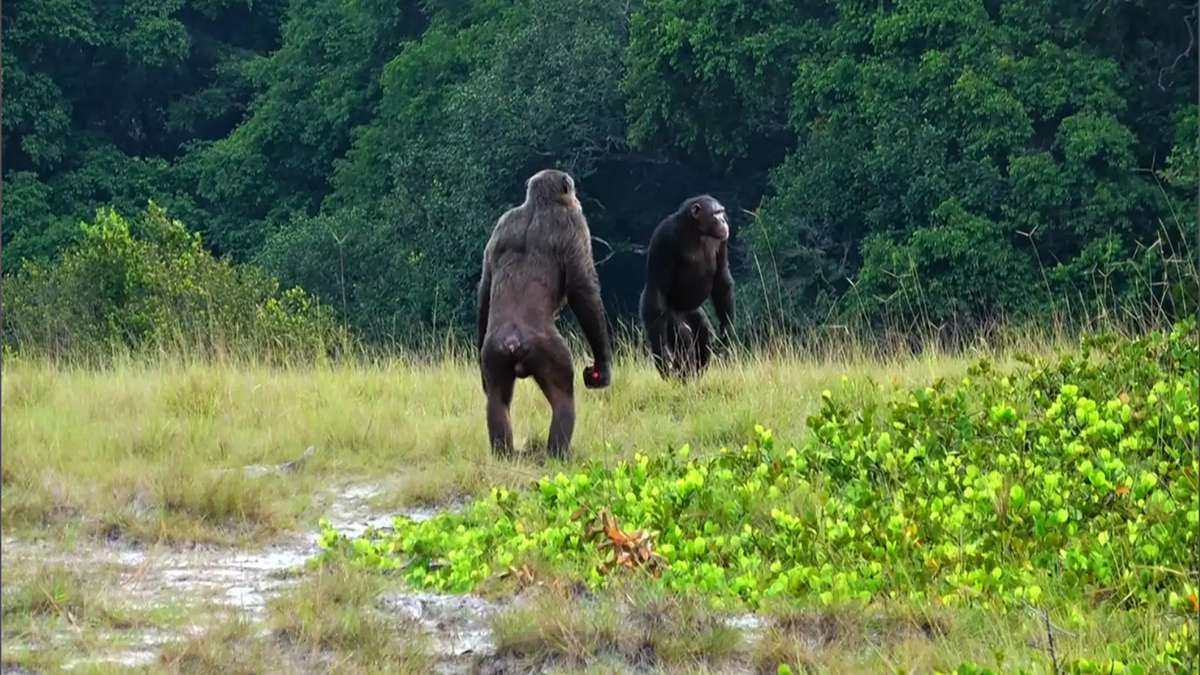 Scientists Witness Chimps Killing Gorillas for the First Time Ever
New research details two fatal encounters in which wild chimpanzees attacked and killed gorillas. It's a rare example of one great ape species attacking another—and scientists are worried that climate change might have something to do with it.
Chimps and gorillas can be violent and territorial, but their squabbles—which can be fatal at times—happen almost exclusively within their own species….