Kenya: Giraffes rescued from sinking island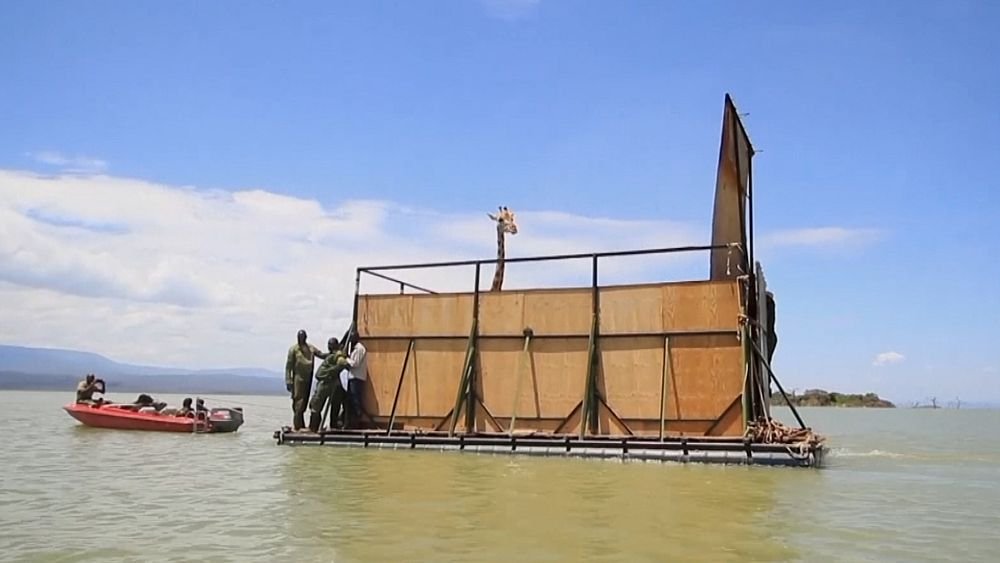 Longicharo Island in Kenya's Rift Valley – a rescue mission is underway.
The island is sinking due to rising water levels, making survival for the group of giraffes that once lived here impossible.
The giraffes, originally from the mainland, were transported to Longicharo Island ten years ago as part of a conservation project to expand the species into a wider area.
The mission started in December last year. It's a joint effort organised by the Kenya Wildlife Service, the Northern Rangelands…