Jise food delivery app, raises $100,000 Angel funding, starts operations in Lagos – Nairametrics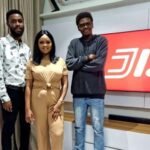 Jise, a food-only delivery platform, has announced that its food service app has raised $100,000 angel funding from investors in Nigeria and Europe. The firm has also started operations in Lagos.
This was disclosed by the company in a statement issued on Tuesday and seen by Nairametrics.
Jise is led by 4 co-founders and they are, Marvelous Gbenro as CEO, Tokurah Majid as VP Growth & Operations, Ibukun Olasupo as VP Customer Engagement and Jeremy Osazuwa Agbonze VP Technology.
What…