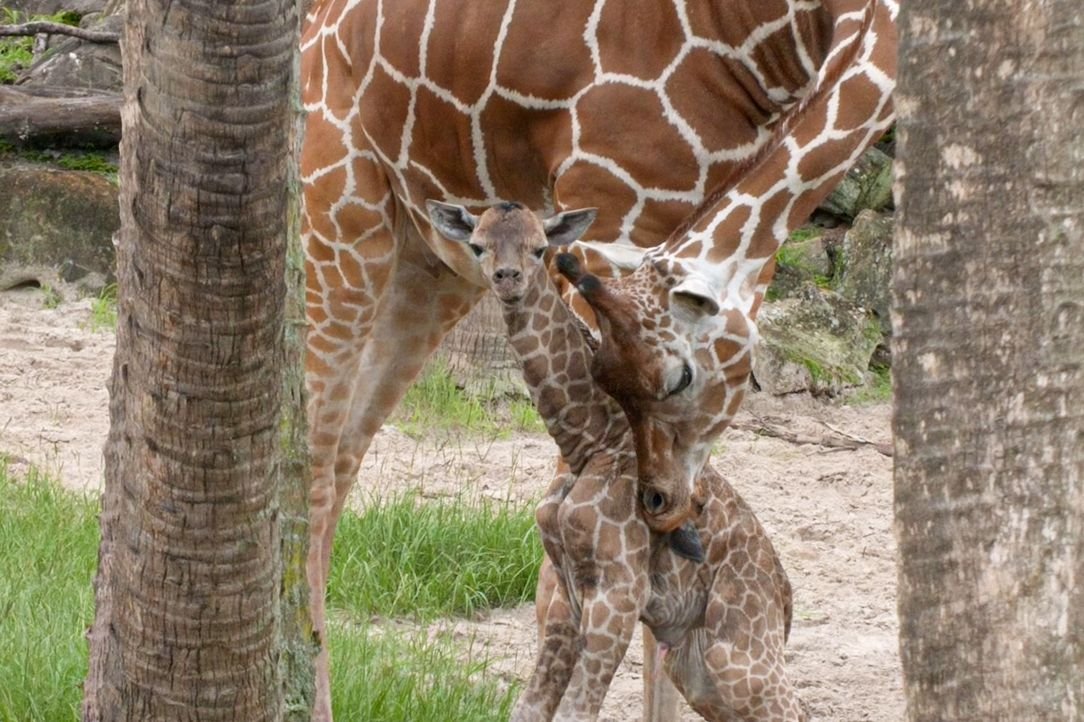 Endangered Reticulated Giraffe Born in Florida Zoo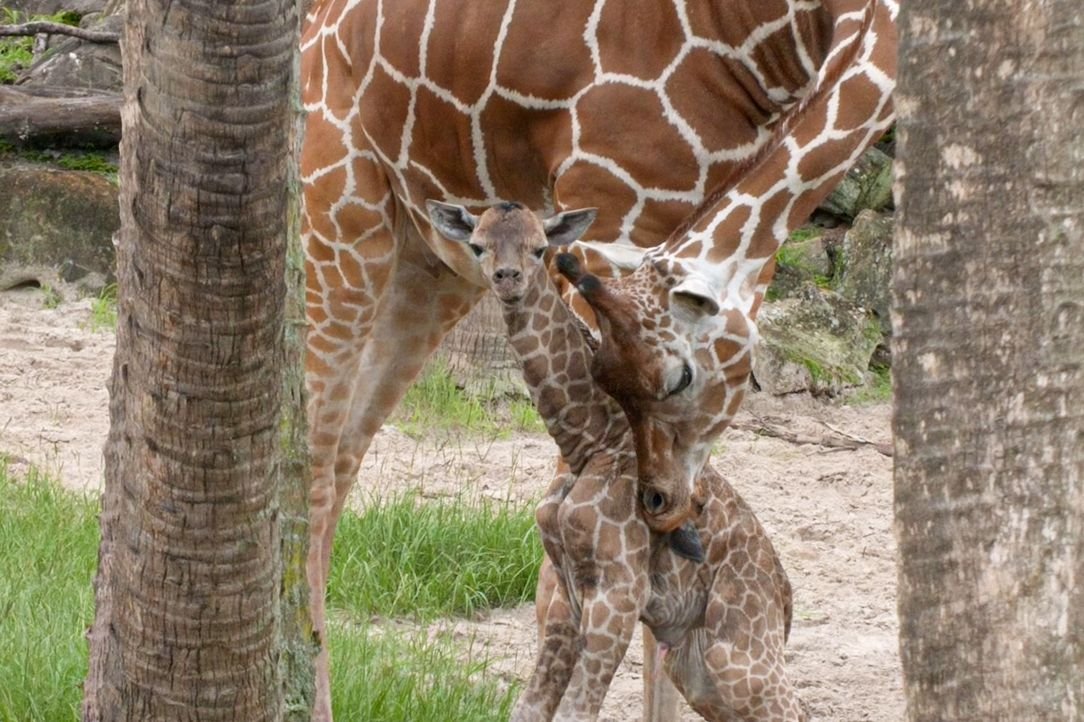 One of the newest babies to arrive at a Florida zoo, a reticulated giraffe calf stood up on his gangly legs just about half an hour after birth. Weighing an impressive 165 pounds and standing about 6 feet tall, the calf soon began nursing.
The calf was born at the Jacksonville Zoo and Gardens to 13-year-old mom, Luna. It's the first reticulated giraffe (Giraffa reticulata) born at the facility in two years.
Reticulated giraffes are listed as endangered by the International Union for…