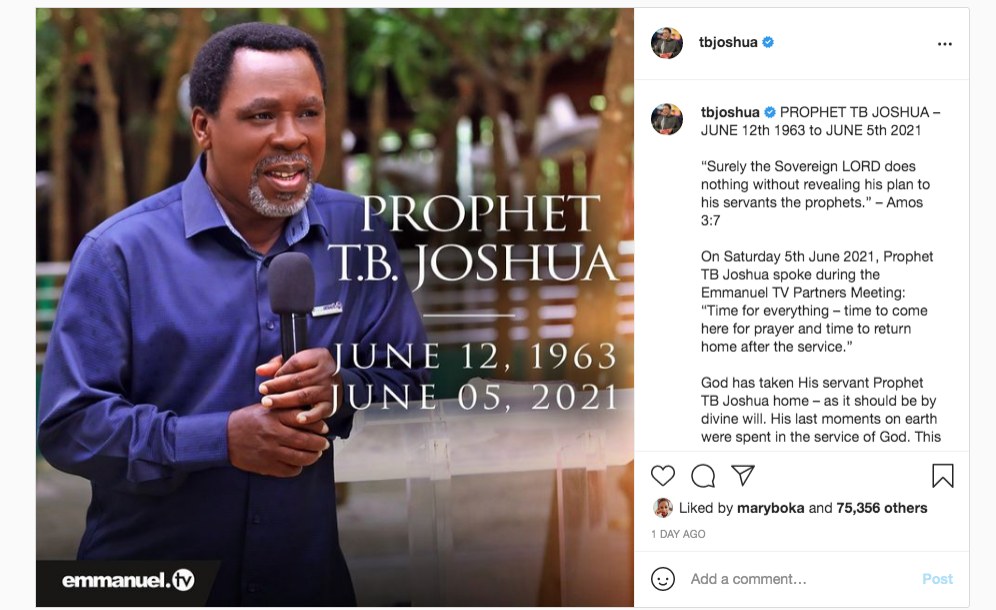 Africa: Obituary – the Controversial Life of Africa's Most Influential Preacher, TB. Joshua
T.B. Joshua was as controversial as he was influential, eliciting extreme love in others the same way the mention of his name in some quarters provokes resentment.
Temitope Balogun Joshua epitomised the aspiration of every lowly roadside Evangelical preacher or a small-time pastor, ensconced in a small claustrophobia store or makeshift hut, whose voice and importance are amplified a hundred folds by the usually an oversized megaphone.
For such preachers, their dreams are usually the same -…